Salt Gritting – Solihull, West Midlands
We provide preventative and emergency salt gritting and snow ploughing services 24 hours a day. We provide salt gritting and snow ploughing services in Birmingham and throughout the West Midlands. Aimed at all businesses with private roadways and car parks, our clients range from Doctor's surgeries to huge business parks, shopping centres, hotels, cinemas and convention centres.
Salt Gritting and Snow Ploughing services throughout Birmingham, Solihull and the West Midlands since 2000.
We know how important it is to ensure public safety on your car parks and roadways when icy conditions arrive. We use daily Met Office reports stating forecast road surface temperatures and weather conditions for the next 24 hours. This is the same information that local authorities receive.
We offer tailored fixed prices, please call to find out more.
If the forecast shows that road surface temperatures will drop below freezing and that ice is expected, then your site will be gritted. If snow is forecast, the appropriate measures will be taken. This gives you piece of mind that your site will always be kept safe.
We are reliable and trustworthy with fixed prices and no standby charge even though we're available 24 hours a day. We can cater for any roadway, business park, car park, retail park or industrial estate in Birmingham and throughout the West Midlands.
Weather
Click below for a detailed 5 day forecast
To discuss any of our services and for a free quotation please call us on
01564 770560 or use this contact form and we'll contact you upon receipt.
Our Christmas trees are locally grown Nordman Firs (the none needle drop tree) and are freshly cut every day.
We are open every day of the week. We offer a delivery and collection service to the Solihull area as well as delivery to West Cornwall.
£ 6.00 per foot for trees up to 8 feet in height.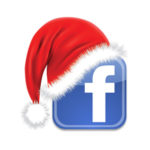 £ 7.00 per foot for trees over 8 feet in height.
Trees over 10 feet in height, please call to order.